Downstream approach routes for the purification and recovery of lactobionic acid
Citación:
Foods, 11(4) (2022); doi:10.3390/foods11040583
Patrocinado por:
Research was funded by project No. 19-00-A01612-000007 "Economically justified processing of whey for new food and feed" supported by the Ministry of Agriculture and Rural Support Service of the Republic of Latvia, and by the New Doctoral Funding Model. European Social Fund Project ZPAC No. ES32.
Files in this item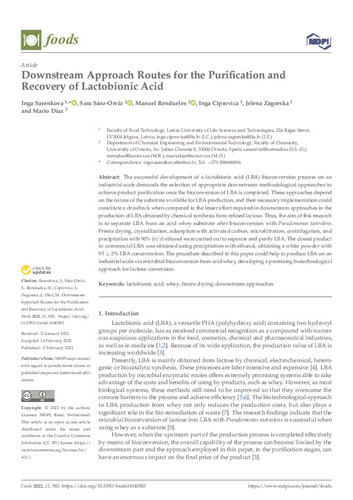 Compartir
Estadísticas de uso
Metadata