Environmental impact of cheese production: A case study of a small-scale factory in southern Europe and global overview of carbon footprint
Citación:
Science of the Total Environment, 635, p. 167-177 (2018); doi:10.1016/j.scitotenv.2018.04.045
Patrocinado por:
This study was carried out thanks to funding from the Economy and Employment Office of Principality of Asturias (Spain) through project GRUPIN14-140. "Ca Llechi" cheese factory (Moruxones, Pintueles. Piloña 33540 Asturias) and especially, Alberto Valiente, is gratefully acknowledged for his kind collaboration supplying the data employed in this research.
Id. Proyecto:
GRUPIN14-140
FICYT/IDI/2018/00127
Collections
Files in this item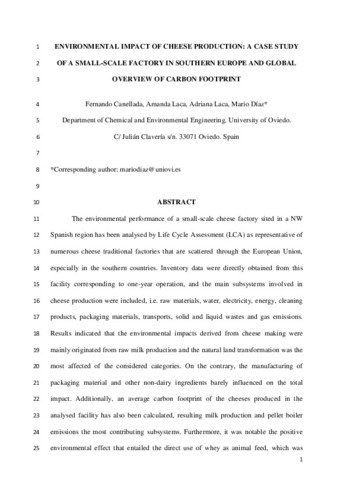 Compartir
Estadísticas de uso
Metadata