Block matching mosaicing for surface inspection using an autonomous mobile robot
Description:
IECON Annual Conference of the IEEE Industrial Electronics Society (47th. 2021. Toronto, Canada)
Patrocinado por:
Research supported by: Daorje S.L.U inside project code CN-18-011 and a scholarship under the "Severo Ochoa" program for predoctoral research and teaching with Ref: PA-20-PF-BP19-067, financed by Asturias Regional Government .
Files in this item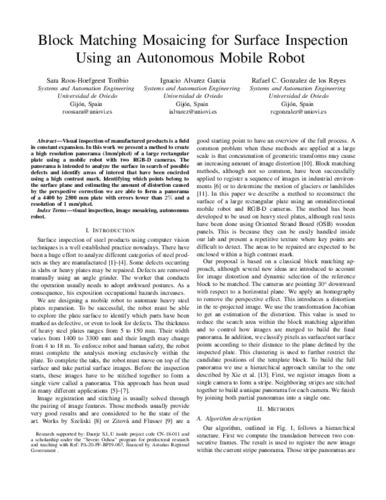 Compartir
Estadísticas de uso
Metadata