Ray-Tracing Analysis of the Near and Far Fields of Focusing Geodesic Lens Antennas
Description:
European Conference on Antennas and Propagation (EuCAP) (14th. Copenhagen, Denmark. 2020)
Patrocinado por:
This work was supported in part by the Ministerio de Ciencia, Innovación y Universidades, under project TEC2017-86619-R (ARTEINE), the Conserjería de Empleo, Industria y Turismo under project GRUPIN-IDI-2018-000191 and the Swedish VR project 2019-03933 with title High-Spectro.
Id. Proyecto:
TEC2017-86619-R
GRUPIN-IDI-2018-000191
Files in this item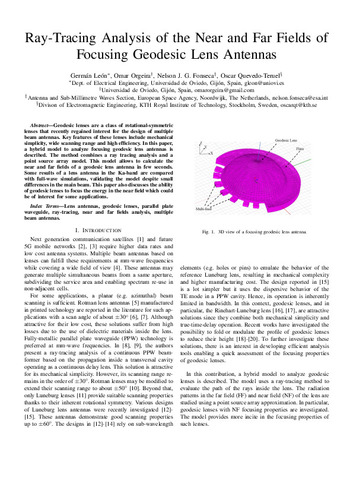 Compartir
Estadísticas de uso
Metadata