On the construction of fuzzy betweenness relations from metrics
Citación:
Fuzzy Sets and Systems, 390, p. 118-137 (2020); doi:10.1016/j.fss.2020.02.011
Patrocinado por:
Hua-Peng Zhang is supported by National Natural Science Foundation of China (grant No. 11571006 ), the scholarship of Jiangsu Overseas Visiting Scholar Program and NUPTSF (grant No. NY220029 ). Raúl Pérez-Fernández acknowledges the support of the Research Foundation of Flanders ( FWO17/PDO/160 ) and the Spanish MINECO (TIN2017-87600-P).
Files in this item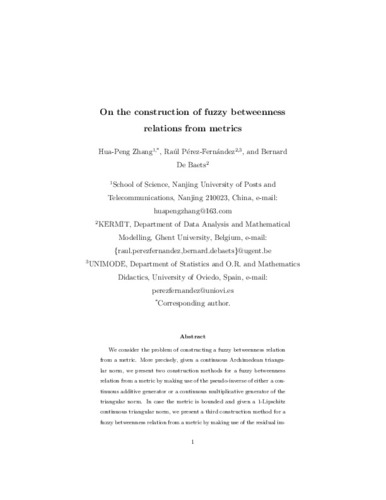 Compartir
Estadísticas de uso
Metadata