A galacto-oligosaccharides preparation derived from lactulose protects against colorectal cancer development in an animal model
Director:
Lombó Brugos, Felipe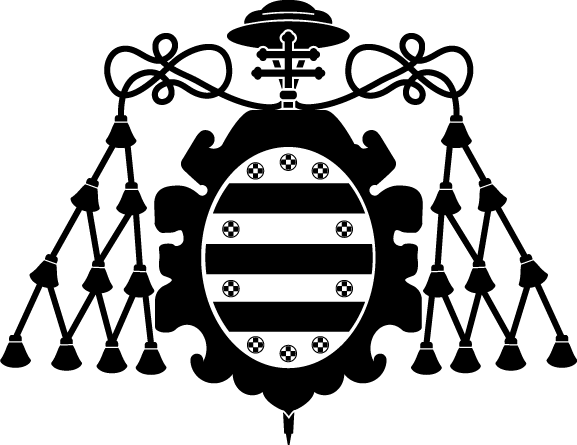 Citación:
Frontiers in Microbiology, 9, p. 2004- (2018); doi: 10.3389/fmicb.2018.02004
Description:
Dataset disponible en la versión del editor.
Abstract: Colorectal cancer (CRC) is one of the most common neoplasias worldwide, and its incidence is increasing. Consumption of prebiotics is a useful strategy in order to prevent this important disease. These nutraceutical compounds might exert protective biological functions as antitumors. In order to test the chemopreventive effect of GOS-Lu (galacto-oligosaccharides derived from lactulose) prebiotic preparation against this cancer, an animal model (Rattus norvegicus F344) was used. In this model, two doses of azoxymethane (10 mg/kg) and two treatments with dextran sodium sulfate (DSS) were administered to the animals. Animals were fed for 20 weeks, and either control drinking water or drinking water containing 10% (w/w) GOS-Lu prebiotic preparation was provided to them. Animals were sacrificed after those 20 weeks, and their digestive tract tissues were analyzed. The results revealed a statistically significant reduction in the number of colon tumors in the GOS-Lu cohort with respect to control animals. Metagenomics sequencing was used for studying colon microbiota populations, revealing significant reductions in populations of pro-inflammatory bacteria families and species, and significant increases in interesting beneficial populations, such as Bifidobacterium. Therefore, oral administration of the prebiotic GOS-Lu preparation may be an effective strategy for preventing CRC.
Patrocinado por:
This work was funded by the research project grants RTC-2014-1525 from MINECO (Spanish Ministry of Economy, Industry and Competitiveness), AGL2017-84614-C2-1-R from MINECO, and AGR2011-7626 from Junta de Andalucía (Spain).
Id. Proyecto:
MINECO/RTC-2014-1525
MINECO/AGL2017-84614-C2-1-R
Files in this item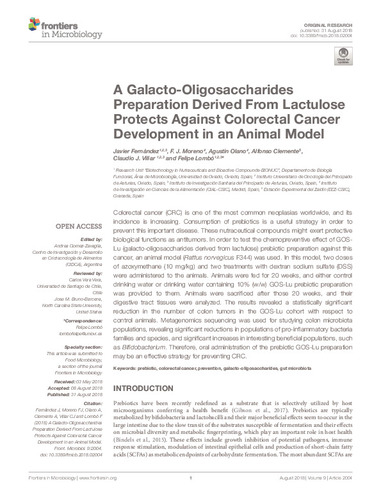 Compartir
Estadísticas de uso
Metadata