Descriptive analysis of responses to items in questionnaires. Why not using a fuzzy rating scale?
Citación:
Information Sciences, 360, p. 131-148 (2016); doi:10.1016/j.ins.2016.04.029
Descripción física:
p. 131-148
Patrocinado por:
The research in this paper has been partially supported by/benefited from Principality of Asturias Grants GRUPIN14-101 and Severo Ochoa BP12012 (de la Rosa de Sáa), and the Spanish Ministry of Economy and Competitiveness Grants MTM2015-63971-P and MTM2013-44212-P. Their financial support is gratefully acknowledged.
Id. Proyecto:
GRUPIN14-101
MTM2015-63971-P
MTM2013-44212-P
Files in this item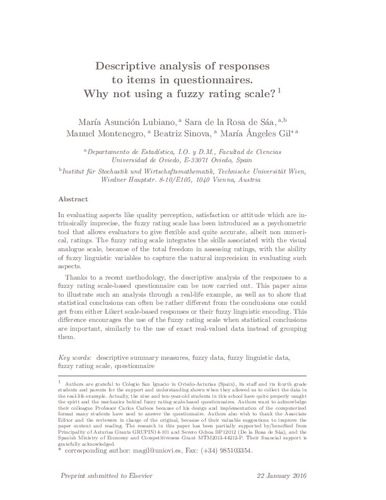 Compartir
Estadísticas de uso
Metadata