Variable switching frequency and duty cycle control strategy for the Single Active Bridge
Description:
European Conference on Power Electronics and Applications (EPE'23 ECCE Europe) (25th. 2023. Aalborg, Denmark)
Patrocinado por:
This work was financed by the Spanish Ministry of Science and Innovation project MCINN-22-TED2021-130939B-I00, by the Principado de Asturias through projects SVPA-21-AYUD/2021/51931 and PA-22-BP-21-114.
Files in this item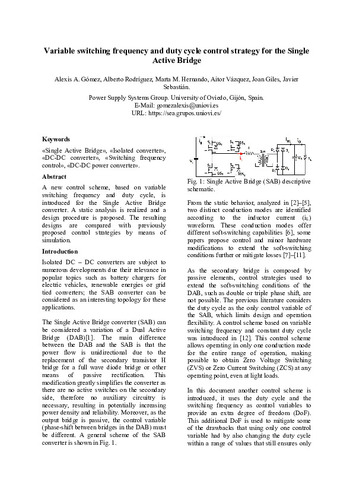 Métricas
Compartir
Estadísticas de uso
Metadata