A comparison of date selection elements on mobile touch devices in ecommerce sites
Description:
International Conference on Computer-Human Interaction Research and Applications, CHIRA (6th. 2022. Valletta, Malta)
Patrocinado por:
This work was funded by the Department of Science, Innovation and Universities (Spain) under the National Program for Research, Development and Innovation (Project RTI2018-099235-B-I00).
Files in this item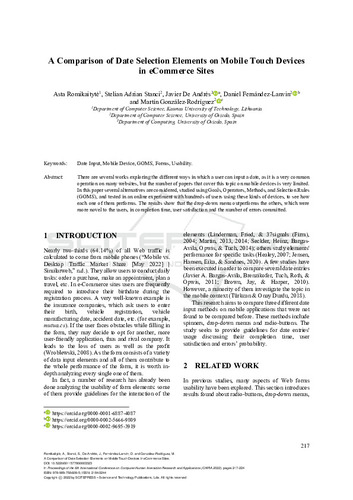 Métricas
Compartir
Estadísticas de uso
Metadata