A comparative analysis of power converter topologies for integration of modular batteries in electric vehicles
Description:
European Conference on Power Electronics and Applications, EPE 2022 ECCE Europe (24th. 2022. Hannover, Germany)
Patrocinado por:
This work has been supported by the Principality of Asturias and FICYT under project SV-PA-21-AYUD/2021/51931 and by the Spanish Government under project PID2021-127707OB-C21.
Files in this item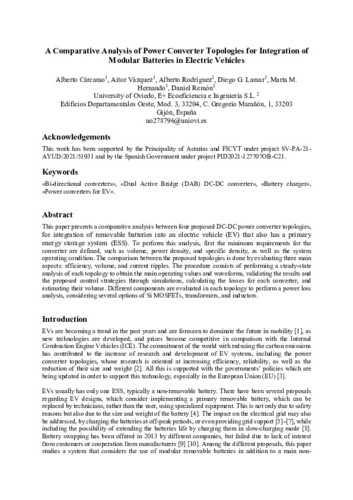 Compartir
Estadísticas de uso
Metadata