Finding competitors and strategies in maritime transportation of fruits and vegetables in Spain
Description:
International Conference on Urban and Maritime Transport and the Environment (27th. 2021. Valencia, Spain)
Patrocinado por:
This research was carried out with partial financial support from the Spanish Ministry of Science and the European Regional Development Fund (ERDF) grant DPI2017-85343-P.
Collections
Files in this item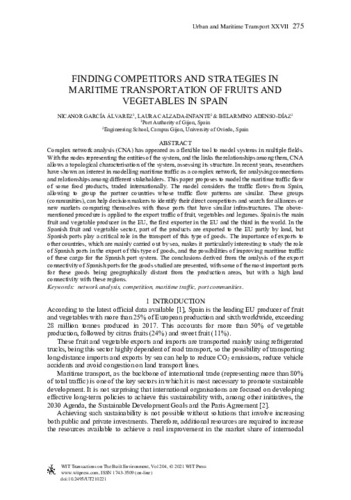 Compartir
Estadísticas de uso
Metadata