Sensory innervation of the human palmar aponeurosis in healthy individuals and patients with palmar fibromatosis
Citación:
Journal of Anatomy, 240(5), p. 972-984 (2021); doi:10.1111/joa.13609
Patrocinado por:
This study was supported in part by a grant from the Gerencia Regional de Salud de Castilla y León to JF and JAV (GRS 1882/A/18). YG-M was supported by a Severo Ochoa grant from the Govern of the Principality of Asturias (Ref. BP17-044).
Files in this item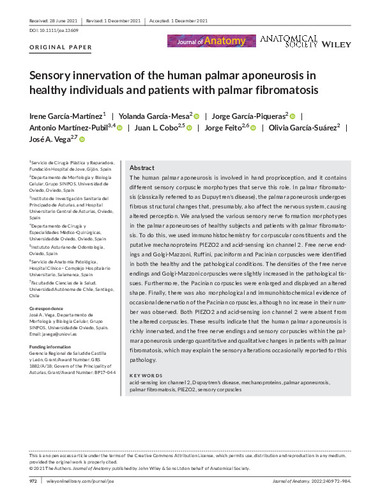 Compartir
Estadísticas de uso
Metadata