Patterns and determinants of dispersal in grey wolves (canis lupus)
Citación:
Biological reviews, 97(2), p. 466-480 (2021); doi:10.1111/brv.12807
Patrocinado por:
During this research, E.R., A.M.-G., A.F.-G. and M.Q. were financially supported by the Project CGL2017-83045-R financed by the Spanish Ministry of Science and Innovation and Universities, the Agencia Estatal de Investigación (AEI) and the Fondo Europeo de Desarrollo Regional (FEDER, EU). A.M.-G. was supported by the Predoctoral Fellowship PRE2018-086102.
Files in this item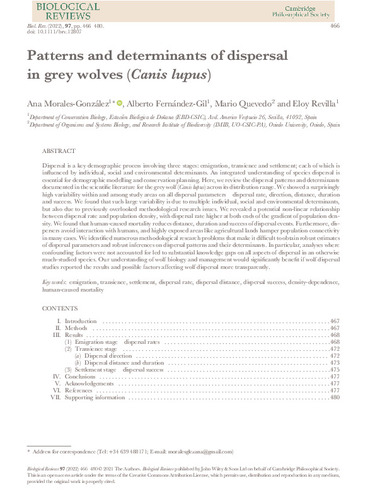 Compartir
Estadísticas de uso
Metadata