Design and operation of a dc/dc converter to integrate energy storage into a railway traction system
Description:
European Conference on Power Electronics and Applications (EPE'21 ECCE Europe) (23rd. 2021. Ghent, Belgium)
Patrocinado por:
This work has been supported by the "Ministerio de Ciencia, Innovación y Universidades" of the Spanish Government under projects RTI2018-099682-A-I00 and MCIU-19-PCI2019-103490, and by the European Union under project UE-18-POWER2POWER-826417.
Id. Proyecto:
RTI2018-099682-A-I00
MCIU-19-PCI2019-103490
UE-18-POWER2POWER-826417
Files in this item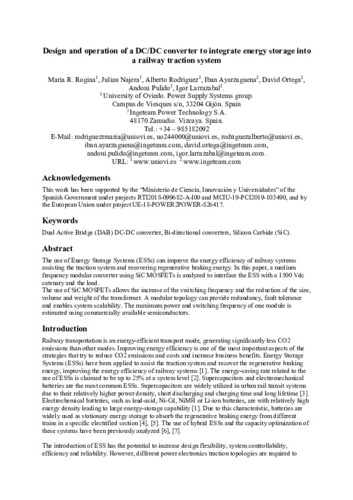 Compartir
Estadísticas de uso
Metadata