Classification of fold/hom and fold/Hopf spike-adding phenomena
Citación:
Chaos, 31 (2021); doi:10.1063/5.0037942
Patrocinado por:
R.B. and S.S. have been supported by the Spanish Research Project (Nos. PGC2018-096026-B-I00 and PID2019-105674RB-I00), the Universidad de Zaragoza-CUD Project (No. UZCUD2019-CIE-04), and the European Regional Development Fund and Diputación General de Aragón (Nos. E24-17R and LMP124-18). S.I. and L.P. have been supported by Spanish Research Project (No. MTM2017-87697-P). L.P. has been partially supported by the Gobierno de Asturias Project (No. PA-18-PF-BP17-072).
Id. Proyecto:
MTM2017-87697-P
PA-18-PF-BP17-072
Files in this item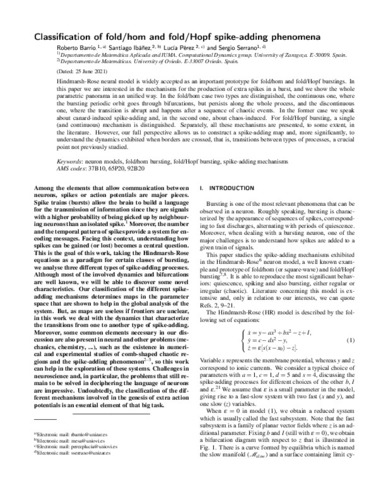 Compartir
Estadísticas de uso
Metadata