An artificial neural network approach for predicting hypertension using NHANES data
Citación:
Scientific Reports, 10(1) (2020); doi:10.1038/s41598-020-67640-z
Patrocinado por:
This document presents independent study funded by Sanitas USA. The points of view expressed are those of the authors and not necessarily those of the NIHR, the NHS, the NHANES or the department of health. We thank Ivan Javier Murcia Muõz, Healthcare Services Director at Sanitas USA and Martha Duarte, Epidemiologist at Sanitas USA. Their skills and competence remarkably support the study.
Files in this item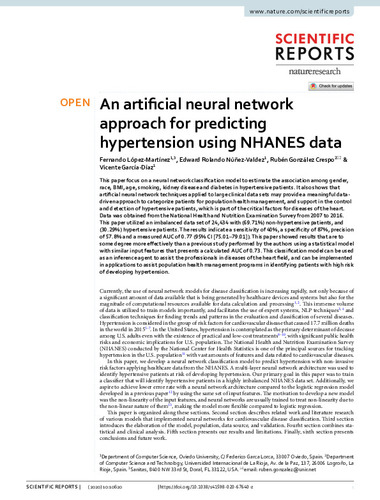 Compartir
Estadísticas de uso
Metadata