Scattering length from holographic duality
Citación:
Physical Review D, 101(4), p. 46028- (2020); doi:10.1103/PhysRevD.101.046028
Descripción física:
p. 46028-
Patrocinado por:
C. H. is partially supported by the Spanish Agencia Estatal de Investigacion, Ministerio de Ciencia, Innovacion y Universidades (MCIU) Grant No. PGC2018-096894-B-100 and by the Principado de Asturias through the Grant No. FC-GRUPIN-IDI/2018/000174. N. J. is supported in part by the Academy of Finland Grant No. 1322307.
Id. Proyecto:
MCIU/PGC2018-096894-B-100
FC-GRUPIN-IDI/2018/000174
Files in this item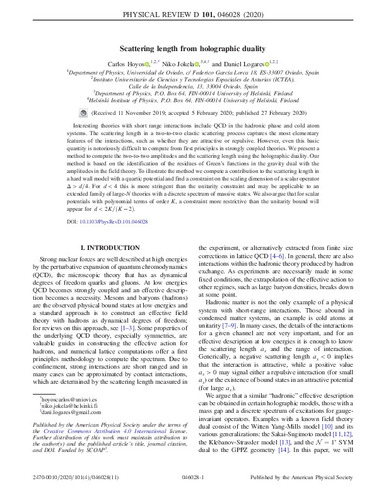 Compartir
Estadísticas de uso
Metadata