Bimodal determination of immunoglobulin E by fluorometry and ICP-MS by using platinum nanoclusters as a label in an immunoassay
Citación:
Microchimica Acta, 186(11), p. 705- (2019); doi:10.1007/s00604-019-3868-9
Patrocinado por:
This work was financially supported through project CTQ2016-79015-R by Agencia Estatal de Investigación (Spain) and FEDER. A. Lores-Padín and B. Fernández respectively acknowledge the FPU Grant (Ref. MECD-17-FPU16/01363; Ministry of Education) and the contract RYC-2014-14985 through the "Ramón y Cajal Program" (Ministry of Economy and Competitiveness).
Id. Proyecto:
AEI/FEDER/CTQ2016-79015-R
MECD-17-FPU16/01363
MINECO/RYC-2014-14985
Files in this item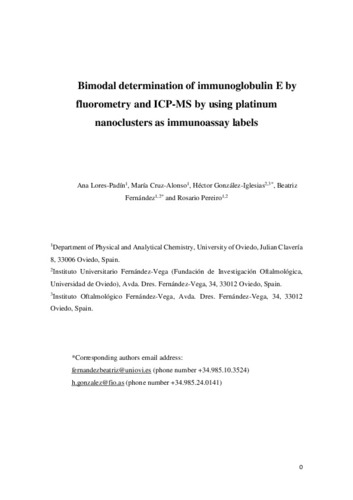 Compartir
Estadísticas de uso
Metadata