Anthropogenic food resources sustain wolves in conflict scenarios of Western Iran
Citación:
PLoS ONE, 14(6), p. e0218345- (2019); doi:10.1371/journal.pone.0218345
Patrocinado por:
This study was funded by the Iranian National Science Foundation (INSF), the National Geographic Society (grant GEFNE128-14 to JVL-B) and the UK Wolf Conservation Trust. J.V.L.B. was supported by a Ramon & Cajal research contract (RYC-2015-18932) from the Spanish Ministry of Economy, Industry and Competitiveness.
Files in this item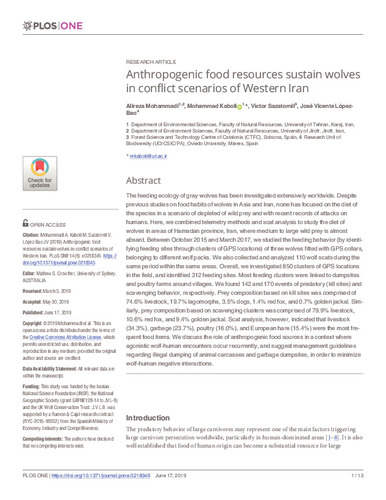 Métricas
Compartir
Estadísticas de uso
Metadata