Co-doped MnFe2O4 nanoparticles: magnetic anisotropy and interparticle interactions
Citación:
Beilstein Journal Of Nanotechnology, 10, p. 856-865 (2019); doi:10.3762/bjnano.10.86
Patrocinado por:
This work was supported by the European Union's Horizon2020 Research and Innovation Programme under grant agreement No. 731976 (MAGENTA). G. Muscas acknowledges financial support from the Swedish Research Council (VR) and the Olle Engkvist Byggmästare foundation.
Id. Proyecto:
info:eu‐repo/grantAgreement/EC/H2020/731976
Files in this item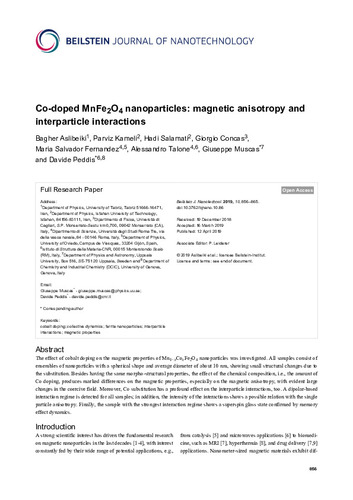 Compartir
Estadísticas de uso
Metadata