Half-Heusler phase formation and Ni atom distribution in M-Ni-Sn (M = Hf, Ti, Zr) systems
Citación:
Acta Materialia, 148, p. 216-224 (2018); doi:10.1016/j.actamat.2018.01.019
Patrocinado por:
This work was funded by the Research Council of Norway within the THELMA (No. 228854) and TOSCA (No. 228564) projects. The microscopy work was supported by the Norwegian Research Council through the NORTEM national infrastructure.
Files in this item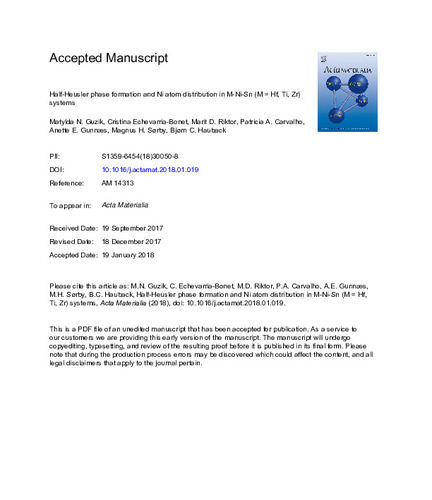 Compartir
Estadísticas de uso
Metadata