Acoustic, genetic, and morphological analyses of the Canarian common chaffinch complex Fringilla coelebs ssp. reveals cryptic diversification
Citación:
Journal of Avian Biology, 49(12), p. JAV12570- (2018); doi:10.1111/jav.01885
Patrocinado por:
We thank two anonymous reviewers and Subject Editor for valuable comments and suggestions on our manuscript. Funding – JCI was funded with an Oviedo Univ. and Banco de Santander mobility grant (ref.: 03.01.633B.481.60).
Files in this item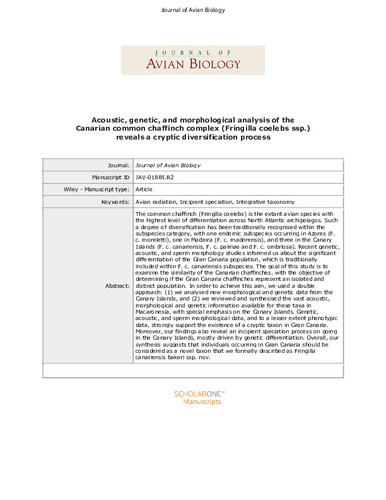 Métricas
Compartir
Estadísticas de uso
Metadata