The impact of health on wages: evidence for Europe
Citación:
European Journal of Health Economics, 19(8), p. 1173–1187 (2018); doi:10.1007/s10198-018-0966-2
Descripción física:
p. 1173-1187
Patrocinado por:
The authors acknowledge financial support from the project ECO2017-86402-C2-1-R (Ministry of Economy and Competitiveness) and the project "Oviedo Efficiency Group" FC-15-GRUPIN14-048 (FEDER and Principality of Asturias). This article is based on data from Eurostat, EU Statistics on Income and Living Conditions (2008-2011). The responsibility for all conclusions drawn from the data lies entirely with the authors.
Id. Proyecto:
MINECO/ECO2017-86402-C2-1-R
FC-15-GRUPIN14-048
Files in this item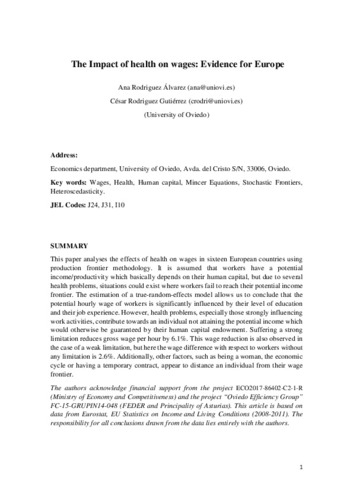 Compartir
Estadísticas de uso
Metadata