Electrohydrodynamic coalescence of droplets using an embedded potential flow model
Citación:
Physical Review E, 97(3), p. 33112- (2018); doi:10.1103/PhysRevE.97.033112
Patrocinado por:
This work was supported in part by the Applied Mathematical Science subprogram of the Office of Science, U.S. Department of Energy, under Contract No. DE-AC02-05CH11231. The first author was also supported by the Spanish Ministry of Economy and Competitiveness. State Research Agency, Project No. MTM2017-87162P. All three-dimensional renderings have been made by Fernando Villalon with Blender.
Files in this item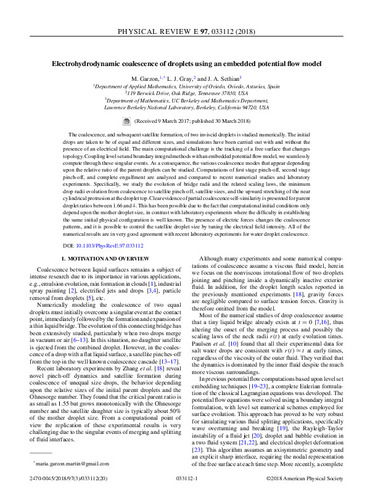 Compartir
Estadísticas de uso
Metadata