Correlates of sexual initiation among European adolescents
Citación:
PLoS ONE, 13(2), p. e0191451- (2018); doi:10.1371/journal.pone.0191451
Descripción física:
p. e0191451-
Patrocinado por:
The SEYLE project was funded by the European Union Seventh Framework Program (FP7; HEALTH-F2-2009-223091). Judit Balazs was supported by the Ja´nos Bolyai Research Scholarship of the Hungarian Academy of Sciences. The funders had no role in study design, data collection and analysis, decision to publish, or preparation of the manuscript.
Id. Proyecto:
info:eu-repo/grantAgreement/EC/FP7/HEALTH-F2-2009-223091
Files in this item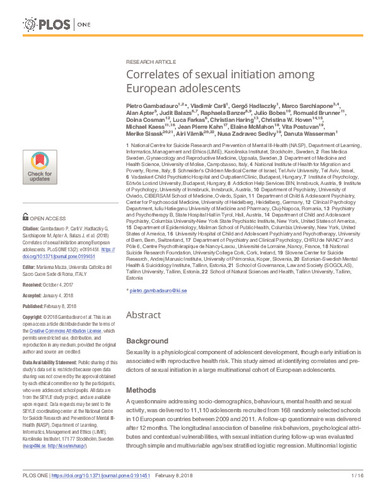 Compartir
Estadísticas de uso
Metadata