A t(1;9) translocation involving CSF3R as a novel mechanism in unclassifiable chronic myeloproliferative neoplasm
Citación:
Haematologica, 102(12), p. e510-e513 (2017); doi:10.3324/haematol.2017.176693
Descripción física:
p. e510-e513
Patrocinado por:
This work was funded by the Spanish Ministry of Economy and Competitiveness (grant SAF2013-45836-R). J.G-A. is supported by a fellowship from the Spanish Ministry of Education. We thank Fundación Caja Rural de Asturias for financial collaborative support to Laboratorio de Oncología Molecular (HUCA). The Instituto Universitario de Oncología is supported by Fundación Bancaria Caja de Ahorros de Asturias, Spain.
Id. Proyecto:
MINECO/SAF2013-45836-R
Files in this item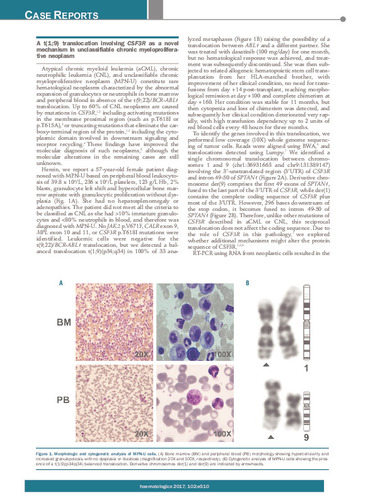 Compartir
Estadísticas de uso
Metadata