Gender dimorphism in skeletal muscle leptin receptors, serum leptin and insulin sensitivity
Citación:
PLoS ONE, 3, 10, (2008); doi:10.1371/journal.pone.0003466
Patrocinado por:
The authors wish to thank Dr. Andrew S. Greenberg for kindly providing the anti-perilipin A antibody. Special thanks are given to José Navarro de Tuero for his excellent technical assistance. The specialized advice from Tony Webster in editing the English version of the manuscript is also acknowledged.
Files in this item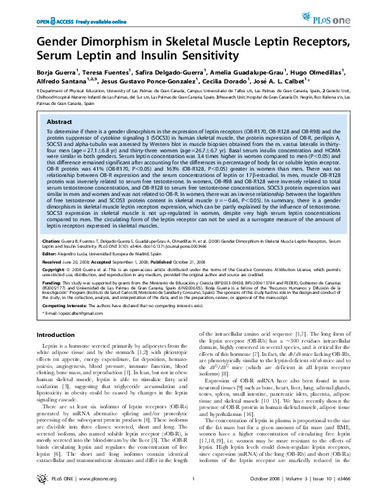 Compartir
Estadísticas de uso
Metadata