Planck 2015 results: VII. High Frequency Instrument data processing: Time-ordered information and beams
Citación:
Astronomy and Astrophysics, 594, A7 (2016); doi:10.1051/0004-6361/201525844
Patrocinado por:
Planck is a project of the European Space Agency in cooperation with the scientific community, which started in 1993. CSIC, MINECO, JA, and RES (Spain); ERC and PRACE (EU).
Files in this item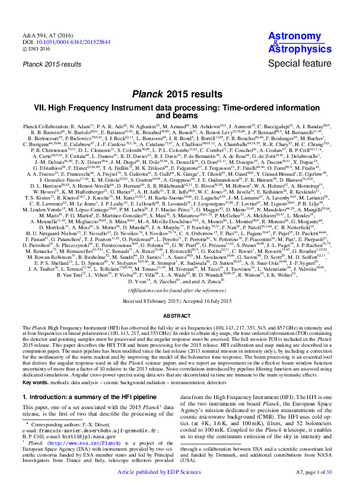 Compartir
Estadísticas de uso
Metadata