Combining the continuous integration practice and the model-driven engineering approach
Citación:
Computing and Informatics, 35(2), p. 299-337 (2016)
Patrocinado por:
This work has its origins in the research conducted by the University of Oviedo and Link Nmd Servicios Industriales S.L. under contract No. FUO-EM-120-07 - Software Development for the Realization of Traceability. We thank the anonymous reviewers for their constructive comments, which helped us to greatly improve the manuscript.
Files in this item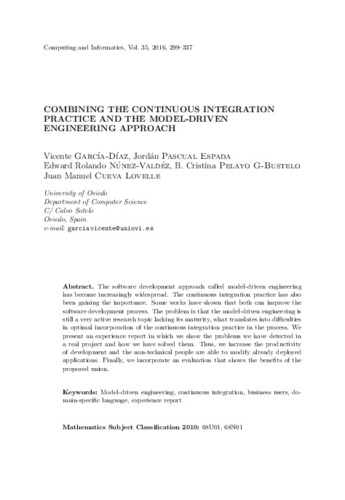 Compartir
Estadísticas de uso
Metadata