Planck intermediate results: XXXVII. Evidence of unbound gas from the kinetic Sunyaev-Zeldovich effect
Citación:
Astronomy and Astrophysics, 586 (2016); doi:10.1051/0004-6361/201526328
Patrocinado por:
This research was supported by ERC Starting Grant (No. 307209), by the Marie Curie Career Integration Grant CIG 294183 and by the Spanish Ministerio de Economía y Competitividad project AYA2012-30789.
Id. Proyecto:
307209
294183
AYA2012-30789
Files in this item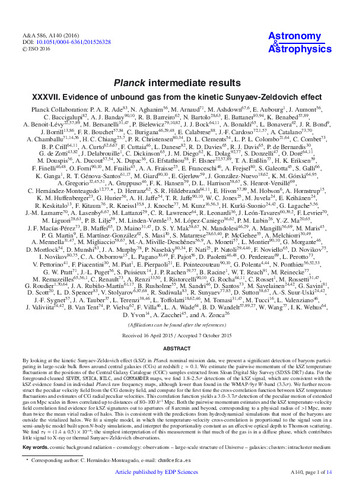 Compartir
Estadísticas de uso
Metadata