Planck intermediate results: XXXIII. Signature of the magnetic field geometry of interstellar filaments in dust polarization maps
Citación:
Astronomy and Astrophysics, 586 (2016); doi:10.1051/0004-6361/201425305
Patrocinado por:
The research leading to these results has received funding from the European Research Council under the European Union's Seventh Framework Programme (FP7/2007-2013)/ERC grant agreement No. 267934.
Files in this item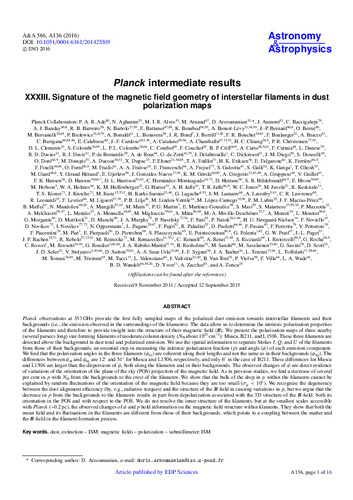 Compartir
Estadísticas de uso
Metadata