Native proteins in organic chemistry. Recent achievements in the use of non hydrolytic enzymes for the synthesis of pharmaceuticals
Citación:
Current Organic Chemistry, 20(11), p. 1204-1221 (2016); doi:10.2174/1385272819666150828200510
Patrocinado por:
Financial support by the Spanish Ministerio de Economia y Competitividad (MINECO) through the CTQ-2013-44153-P project is grateful acknowledged. M.L.-I. thanks FICYT for a predoctoral fellowship.
Files in this item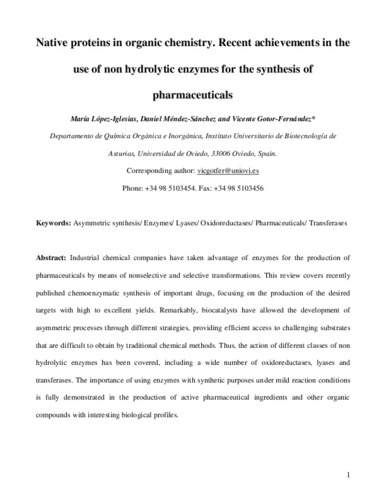 Compartir
Estadísticas de uso
Metadata