Finite element updating using cross-entropy combined with random field theory
Description:
International Conference on Computational Structures Technology (CST 2014) (12th. 2014. Nápoles), 2014
Patrocinado por:
The authors wish to express their gratitude for the support received, under Grant No. BIA2011-26915, from the "Programa Nacional de Proyectos de Investigación Fundamental, del VI Plan de Investigación Nacional Científica, Desarrollo e Innovación Tecnológica 2008-2011" of the Spanish Government towards this investigation.
Collections
Files in this item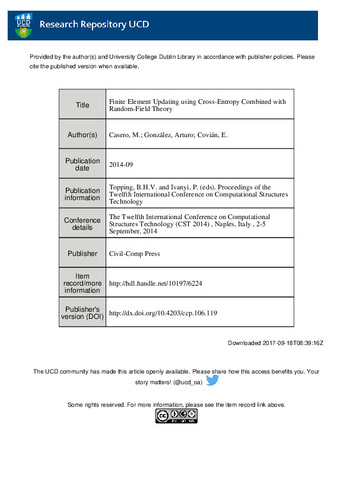 Compartir
Estadísticas de uso
Metadata