Rigid supersymmetry from conformal supergravity in five dimensions
Subject:
Field Theories in Higher Dimensions
Supergravity Models
Citación:
Journal of High Energy Physics, 9 (118), p. 1-22 (2015); doi:10.1007/JHEP09(2015)118
Patrocinado por:
Partly supported by the spanish grant MINECO-13-FPA2012-35043-C02-02. In addition, they acknowledge financial support from the Ramon y Cajal grant RYC-2011-07593 as well as the EU CIG grant UE-14-GT5LD2013-618459. The work of A.P is funded by the Asturian government's SEVERO OCHOA grant BP14-003. The work of J.S. is funded by the Asturian government's CLARIN grant ACB14-27.
Id. Proyecto:
MINECO-13-FPA2012-35043-C02-02
UE-14-GT5LD2013-618459
RYC-2011-07593
BP14-003
ACB14-27
Files in this item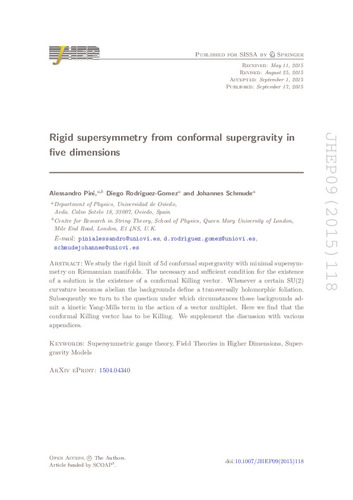 Compartir
Estadísticas de uso
Metadata