17ß-Estradiol activates glucose uptake via GLUT4 translocation and PI3K/Akt signaling pathway in MCF-7 cells
Citación:
Endocrinology, 154(6), p. 1979-1989 (2013); doi:10.1210/en.2012-1558
Patrocinado por:
This work was supported by a Severo Ochoa Fundacion para el fomento en Asturias de la Investigación Científica aplicada y la Tecnología (FICYT)-Plan de Ciencia Tecnología e Innovación (PCTI) grant from the Asturias Regional Government (to P.G. and J.M.).
Files in this item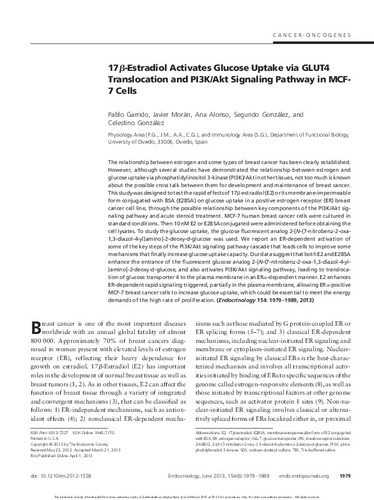 Compartir
Estadísticas de uso
Metadata