Stereospecific ligands and their complexes. Part XIV. Crystal structure of the O,O'-dipropyl ester of N,N'-1,2-ethanediylbis-L-leucine, dihydrochloride
Citación:
Journal of the Serbian Chemical Society, 78(1), p. 57-63 (2013); doi:10.2298/JSC120208041V
Descripción física:
p. 57-63
Identificador local:
20130104
Patrocinado por:
The authors are grateful for the financial support to the Ministry of Education, Science and Technological Development of the Republic of Serbia (Project No. 172016).
Files in this item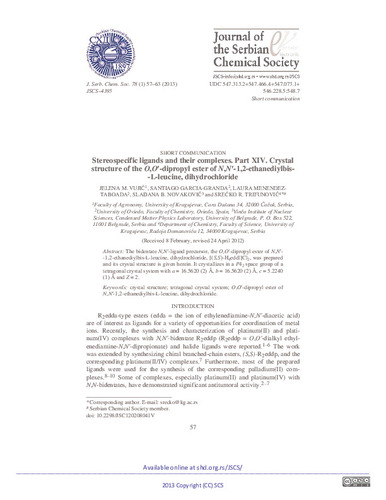 Compartir
Estadísticas de uso
Metadata