Phytoremediation potential depends on the degree of soil pollution: a case study in an urban brownfield
Citación:
Environmental Science and Pollution Research (2023); doi:10.1007/s11356-023-26968-5
Patrocinado por:
Lorena Salgado obtained a grant from the "Programa de Apoyo y Promoción de la Investigación 2021. Ayudas para la realización de tesis doctorales. Modalidad A: Contratos de Investigación en régimen de concurrencia competitiva (PAPI21-PF-27)," funded by the University of Oviedo and Banco Santander.
Files in this item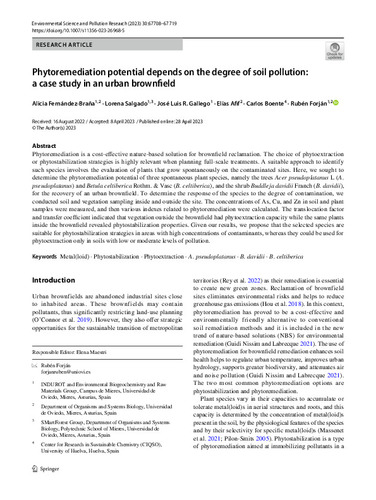 Métricas
Compartir
Estadísticas de uso
Metadata